3 weeks for price of 2 on some of Europe's best holiday parks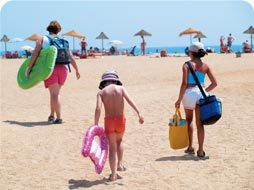 Eurocamp are offering a special offer for those booking a 14-night holiday… add up to 7 additional nights free of charge. This offer applies if your holiday is completed by 14th July 2011, or commences on or after 29th August 2011 (all nights must be occupied and the cheapest nights are free). Offer includes accommodation and parc supplements but all other extras remain payable.
Of course you will need to book quickly as these offers are subject to availability, may be withdrawn at any time and cannot always be combined with other offers.
To find out more about this offer click here>
Click here to find Eurocamp holidays in France, Spain and Italy