Fishing Holidays in France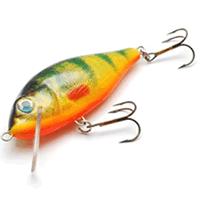 For keen anglers or those that want to enjoy a little peace and relaxation fishing on holiday, then a fishing holiday is France is the perfect choice.
With lots of great fishing rivers through France, well stocked fishing lakes and sea fishing available there is no shortage of fishing holiday opportunities.
Start your Fishing Holiday Search right here
Fishing holidays in France - where to head?
The beauty of a country as big and diverse in countryside as France is that you are sure to be able to find the perfect fishing holiday for you. If you are a sea angler then there is plenty of opportunity to fish on the French coastline with Brittany, Vendee and Royan providing some good Atlantic fishing. If you are looking for a river or lake fishing experience then the Loire Valley, Ardeche, Alps and Burgundy provide some great fishing holidays. of course where ever you in France there is bound to be fishing close by so try searching using the regions above.
Fishing Holiday Self Catering Accommodation
Fishing holidays can be expensive if staying in gites and hotels but there is a lot of good quality self catering accommodation available and some of the best value can be found at French holiday parks and campsites. Holiday parks in France offer a good range of quality self catering accommodation covering everything from chalets and lodges to mobile homes, caravans and tents. At these French campsites you will find these, as well as safari tents, tree houses and apartments on these sites which are all perfect whether you are looking for a budget fishing holiday or something a little more luxurious.