For cottage and appartment holidays in South West England check out Find Family Holidays
500 new self catering cottage and apartment holidays in the south west of England, including cottages in Cornwall, Dorset and Devon have been added to Find Family Holidays.
Cottages and apartments either located on the dramatic south west coast or at some beauty spots in the country. Many of these cottages and apartments are rated 4 stars or 5 stars and so if you are looking for a bit of luxury on your holidays then there is no better place to start especially if you are looking for luxuries like a hot tub or swimming pool. There are a range of romantic cottages and apartments that include four poster beds and open wood fires. For the more active holiday check out cottages with great walking nearby or apartments close to water sports, golf and fishing.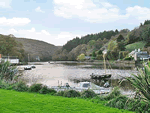 Whether you are looking for a holiday in Cornwall, Devon or Dorset for a couple, family or large group; you are sure to find something just right at Find Family Holidays.
With 10,000 cottages and apartments listed across England, Scotland, Wales and Ireland ensuring you have the widest selection to choose from have a look at Find Family Holidays.