Active Breaks – UK Activity Based Holidays at Self Catering Holiday Parks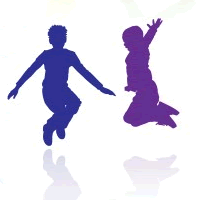 Fancy a short break where you can go white water rafting, quad biking, mountain biking or abseiling.  Or how about a holiday with archery, fencing, snorkelling or horse riding.  All sound a bit too much like hard work…. how about something a little more relaxed like Yoga, Pilates or petanque?  These are just some of the activities you can enjoy on an active holiday or short break at selected park in England, Scotland and Wales.
We have  selected some superb locations across the UK that offers many unique activities on the holiday park or near by, so you will never be short of things to do whatever the weather.
Why go on an Active Break
From thrills and spills of white water rafting and quad biking to a relaxing walk in the countryside and a Pilates session, the Active holiday parks offer a superb range of activities that will suit all in your family whatever their are.  Here are some more great reasons to go an activity based holiday or active break including:
You can enjoy activities for children and adults of all ages
learn somrthing new or even just perfect your skills
easy access to all the training and tuition you need
do as much of the activites as you like
experience the beautiful countryside and breathtaking views
escape from it all and enjoy a healthier lifestyle
Where to go for an Active Break and Activity based Holiday
We have selected a number of superb activity based holiday parks in England, Scotland and Wales incuding Hengar Manor Country Park (North Cornwall), Finlake Lodges (South Devon), Oakdene Forest (Hampshire) Sherwood Castle Holiday Forest (Nottinghamsshire), Great Glen Water Park (Northern Highlands Scotland) and Brynteg (North Wales).
See more information about these holiday parks and our other selected Active Holiday Parks.
Less Active, More relaxing
Of course an active holiday isn't for all, so if you prefer something a little quieter don't forget to check out our other caravan holiday parks and holiday lodges in the UK.